SKIFIRN – Sunshine skiing on the Arlberg
3 to 7 nights
The sun has been out for a while and is getting stronger as spring goes on. Perfectly prepared pistes and top-level firn invite you to enjoy some sunshine skiing. At the Montana, your day on the slopes starts right outside our front door. At lunchtime, recharge your batteries on our sun terrace, and in the evening, the award-winning kitchen of the Montana will serve up a dazzling range of culinary creations.
from 540,–
book now
request now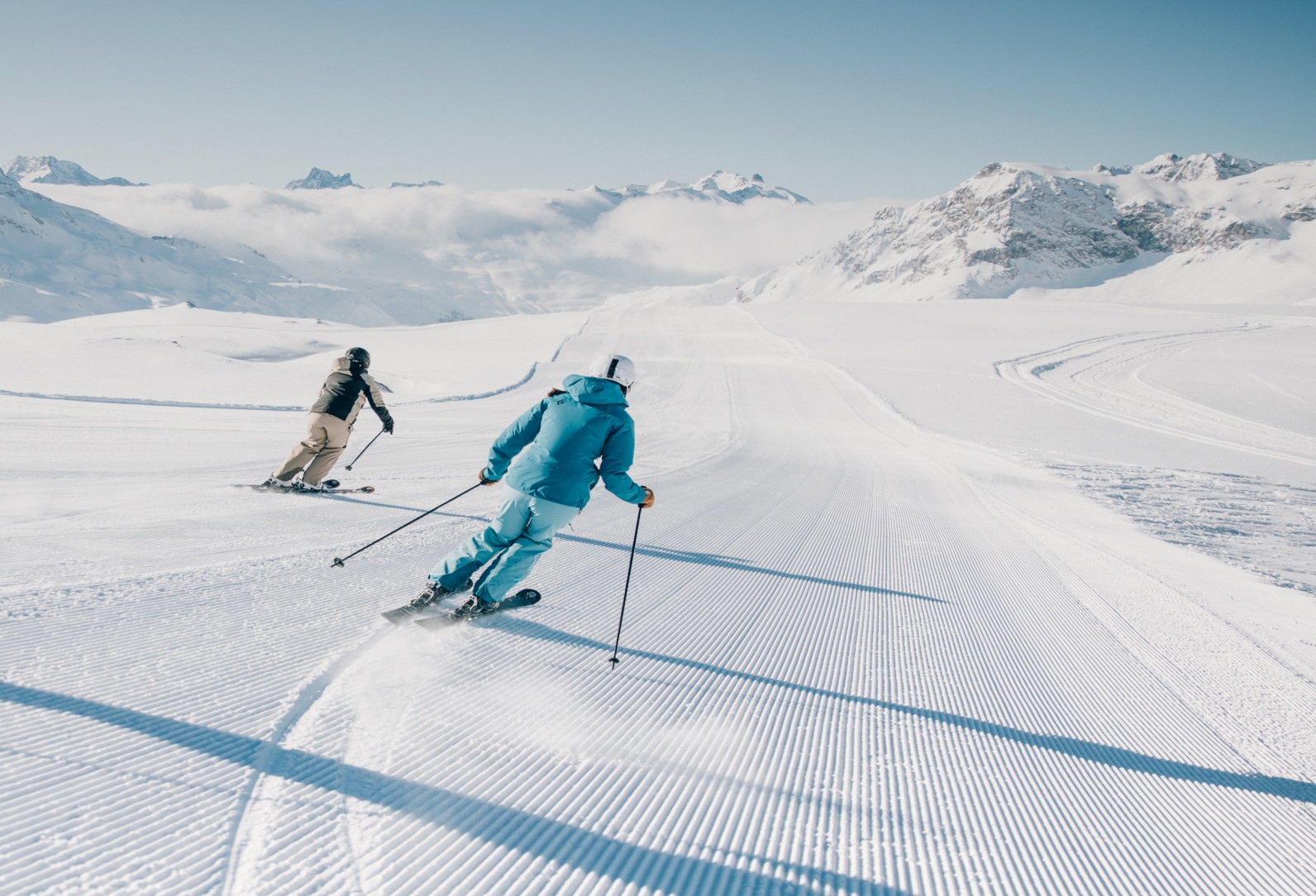 Make the most of the sun-drenched final weeks of the skiing season and of the magnificent firn on the slopes of the Arlberg. As a special treat, we'll throw in a relaxing massage, too!
Included services
Sumptuous breakfast buffet
Multi-course dinner
1 gala evening (Thursdays only)
1 fondue evening
1 welcome cocktail
1 massage
Use of the wellness area
Details
3 days
4 days (pay 3) or
7 days (pay 6) available
Impressions
Get an idea of what it's like.