How to get to Oberlech
The snow-covered sun plateau of Oberlech is waiting for you. Let us show you the easiest way to get Oberlech, a car-free village!
Your journey towards winter
The winter wonderland of Oberlech is not marred by roads or traffic. This also means that you will have to complete the last leg of your journey without a car! The cable car will take you up to the Hotel Montana and towards head-to-toe relaxation, while your car stays safely parked in the underground car park at the centre of Lech. Our staff will collect your luggage in Lech, and it will be waiting for you in your room as soon as you get here.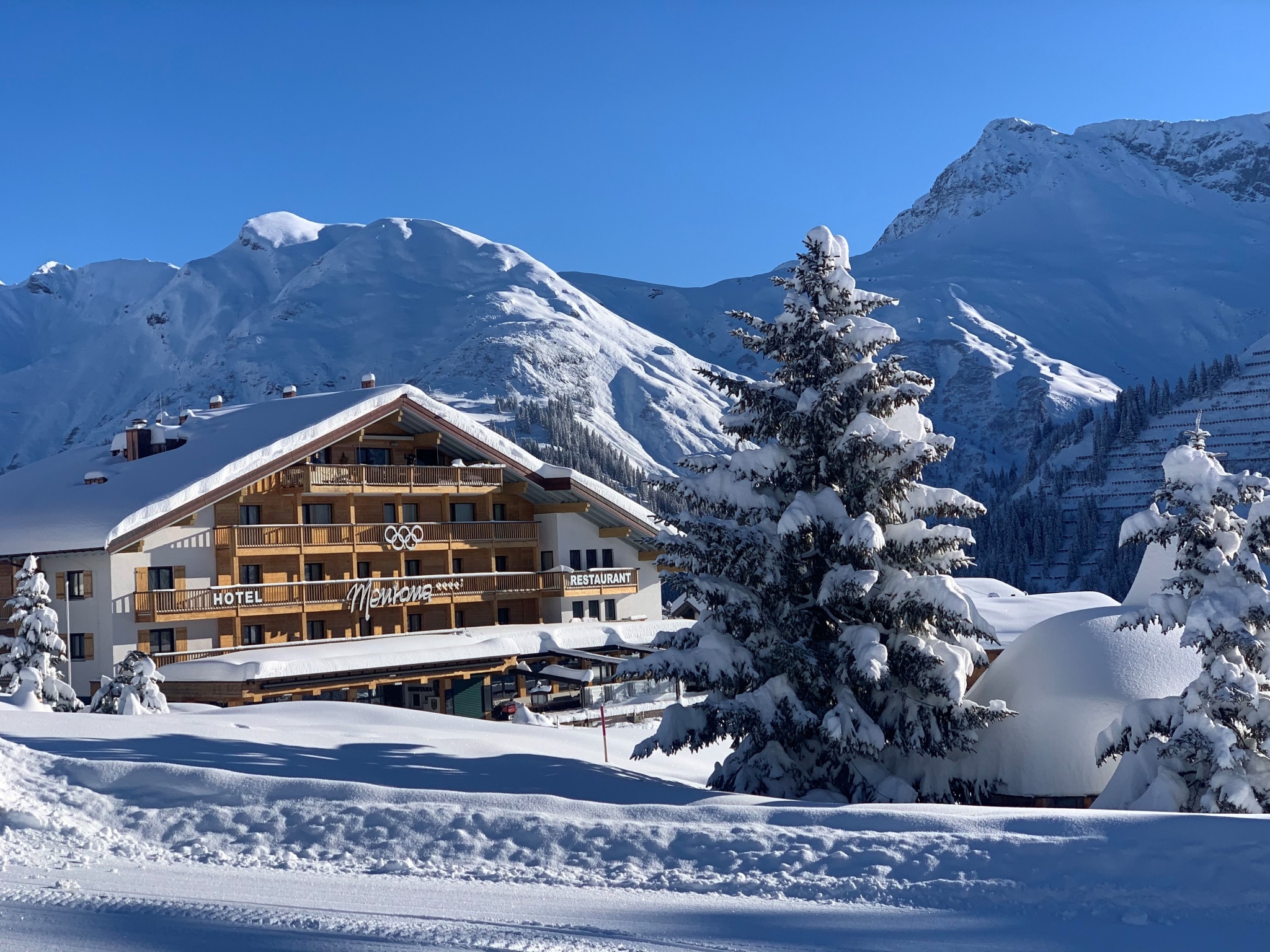 Information on your journey
By car
Please note that the road between Warth and Lech is usually closed during the winter months. Many satellite navigation systems don't pick up on this road closure. We recommend travelling via Zürs instead. Once you have arrived at the centre of Lech, drive past the Raiffeisenbank to the valley station of the Lech-Oberlech cable car line. This is where a member of our team will collect your luggage and provide you with a ticket to the underground car park "Anger", which is located opposite (€ 26 per day) and where you can safely leave your car. The cable car will take you to Oberlech in the greatest possible comfort and we will take care of your luggage. The travel time of the cable car is only 3 minutes, and it is in operation from 7am until 1am on a daily basis.
By train
The closest train stations are located in Langen and in St. Anton am Arlberg. Buses to Lech run on a regular basis and taxis are also available.
By aeroplane
The closest airports are located in Altenrhein (CH, 100 km), Innsbruck (A, 120 km), Friedrichshafen (D, 130 km), Zurich (CH, 200 km), Munich (D, 330 km) and Milan (I, 330 km).