Ski-in & ski-out – your hotel right next to the slopes
As close to the action as it gets. At the Montana, you can head to the slopes straight from the breakfast table, in record time. Start swishing down the piste right outside the hotel, and ski straight back to your base after a fantastic day on the legendary runs of the Arlberg.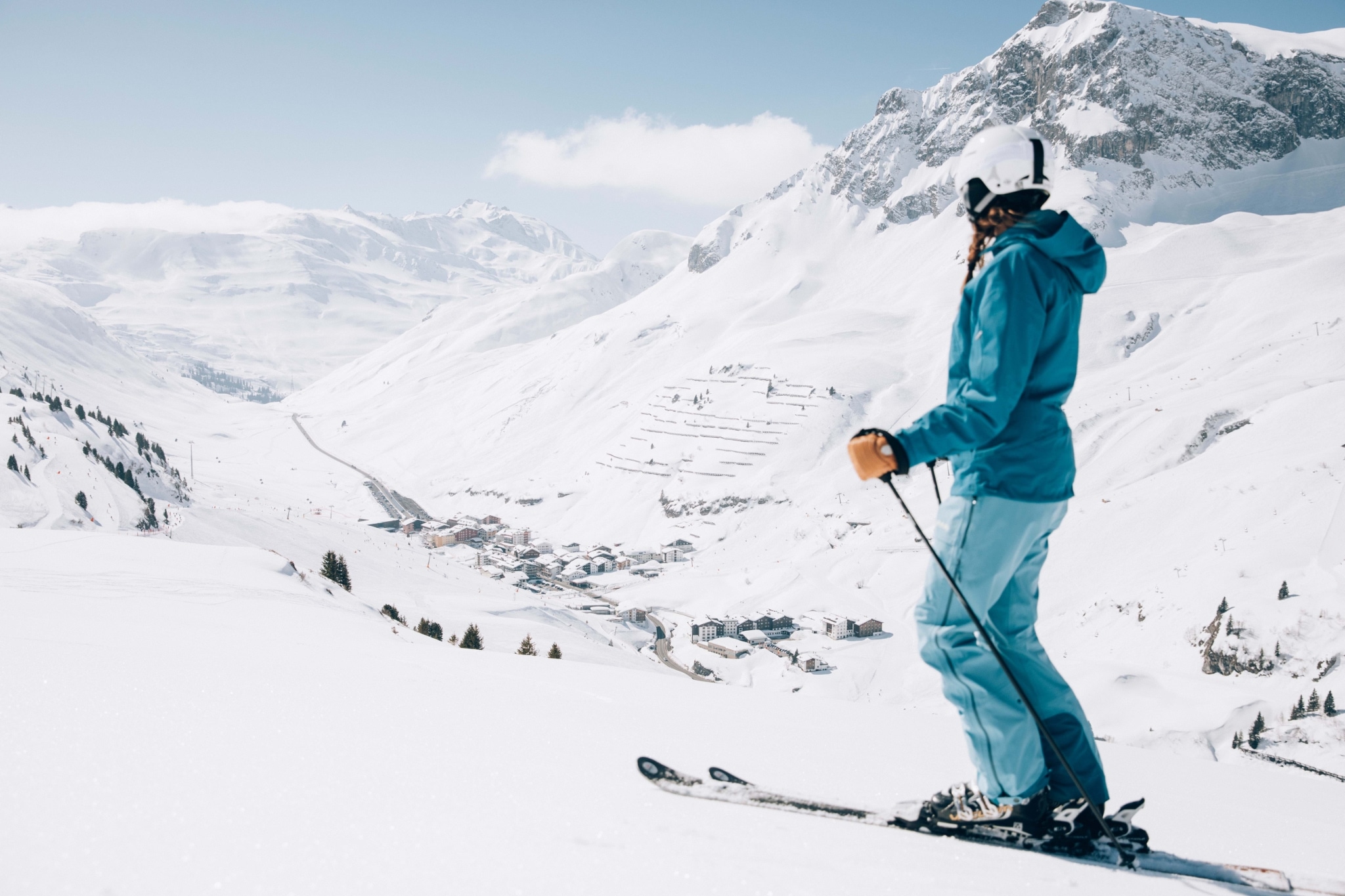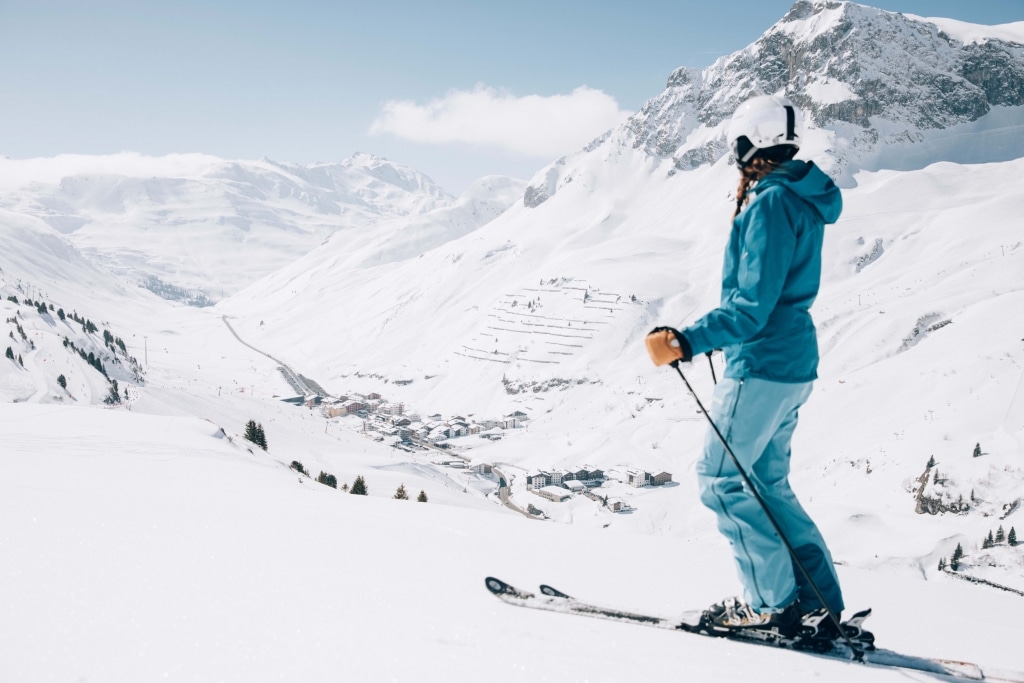 In Oberlech, the slopes are your lounge room
No ski bus. No car. No tedious trek. When booking a skiing holiday, it always pays to keep distances short and to make sure that it is easy to get from the hotel to the slopes and back again. The Montana is located at the heart of the Lech ski resort, offering uncomplicated skiing fun at the very highest level. Ski-in & Ski-out directly from our front door!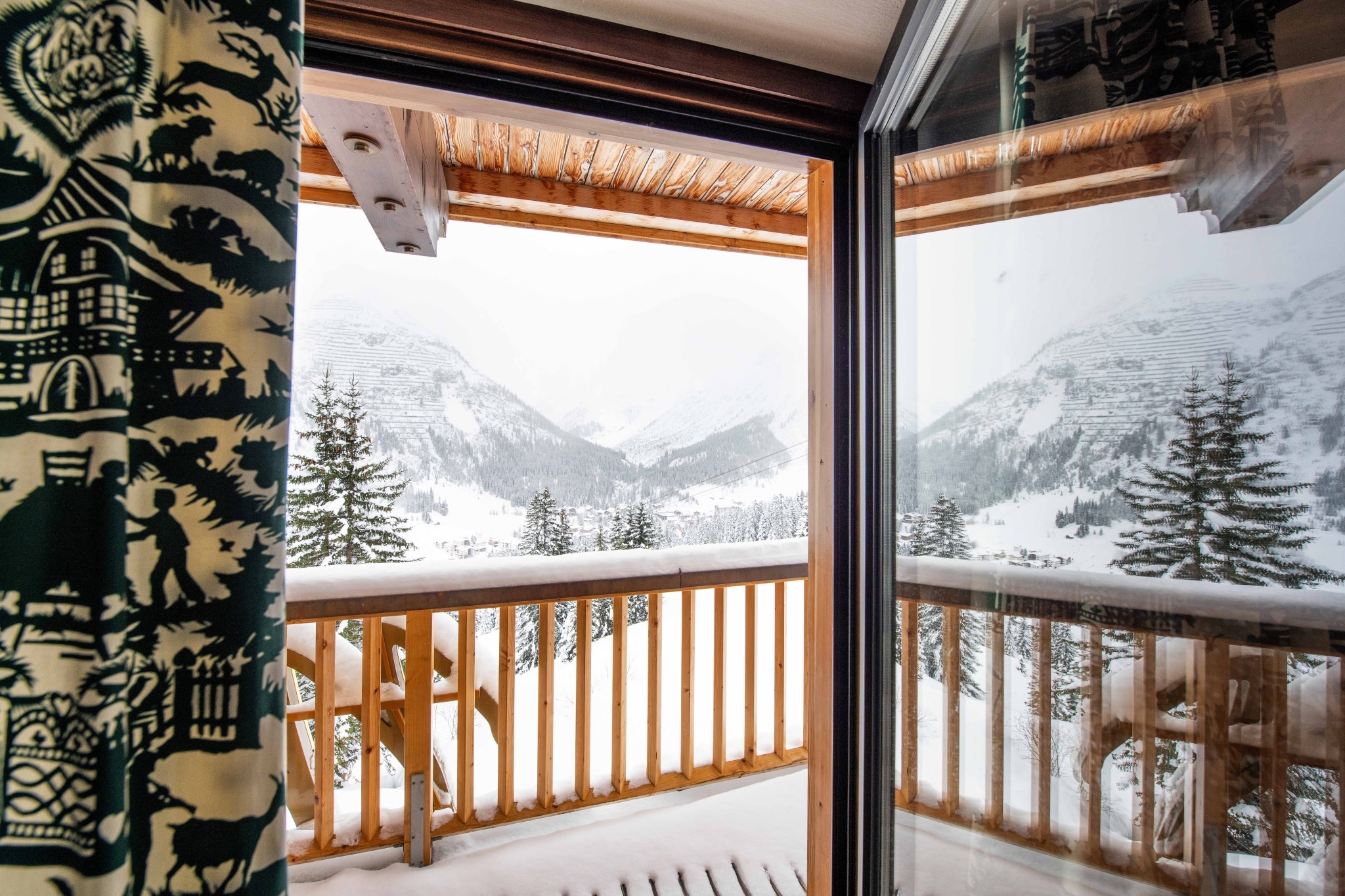 Ski school and ski rental
– everything on site
Practice makes perfect, this is especially true for skiing and snowboarding. Montana works closely with the ski school Oberlech and is happy to organise your group or private lessons, so that you can soon achieve your first sense of achievement on the snow or put the finishing touches to your skiing technique.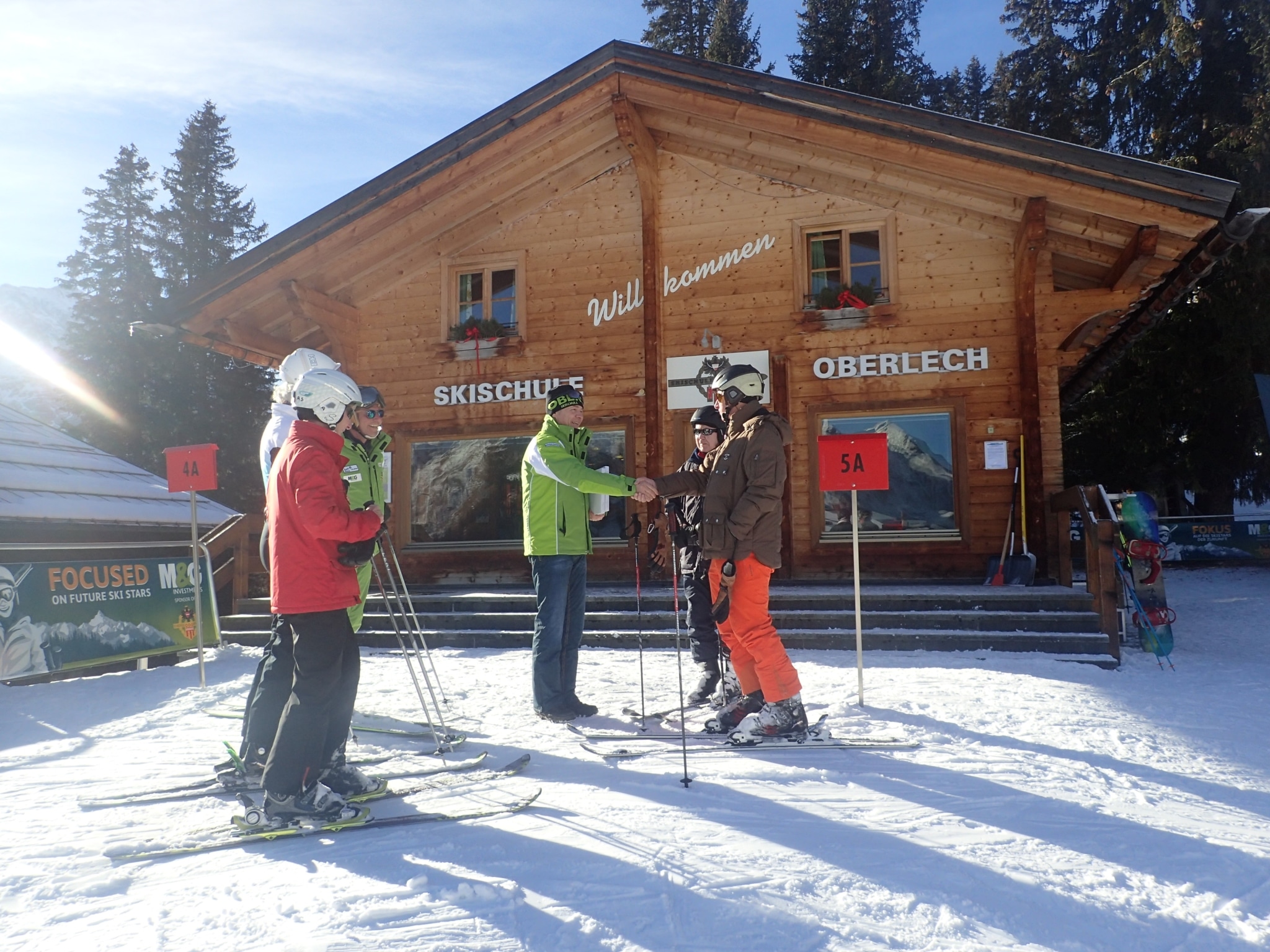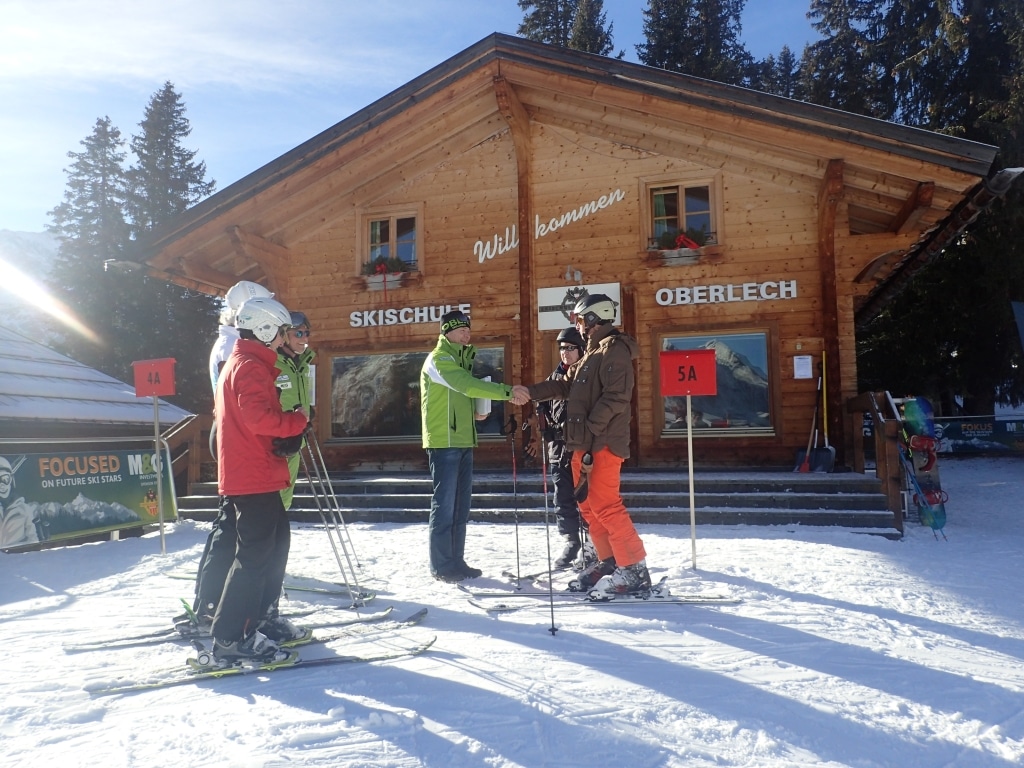 Planning and equipment from experts
And for those who want to venture off-piste, we provide professional guides from ski school Oberlech and the Alpin Center who know exactly where to find the best snow, while always keeping a watchful eye on the weather and avalanche situation.
You can hire top equipment from SportHuber just a few steps away from the Montana. Quick and easy, you can reserve the sports equipment of your choice online.
Lovingly looked after at the
Kinderclub Oberlech
Building the snowman Olaf from the Disney movie "Frozen" or bringing lots of colour into the white wonderland on a clown afternoon. Keeping your balance in a mini ski race or proving your sharp aim in a fun snowball fight. With a varied and fun weekly programme, winter sports enthusiasts of tomorrow are in good hands at the Kinderclub Oberlech.
A professional team looks after the "ski kids" (aged 3 to 5.5 years) and "play kids" (aged 2 to 3 years) in small groups from Sunday to Friday from 9 am to 4 pm. And all this right next to the Montana!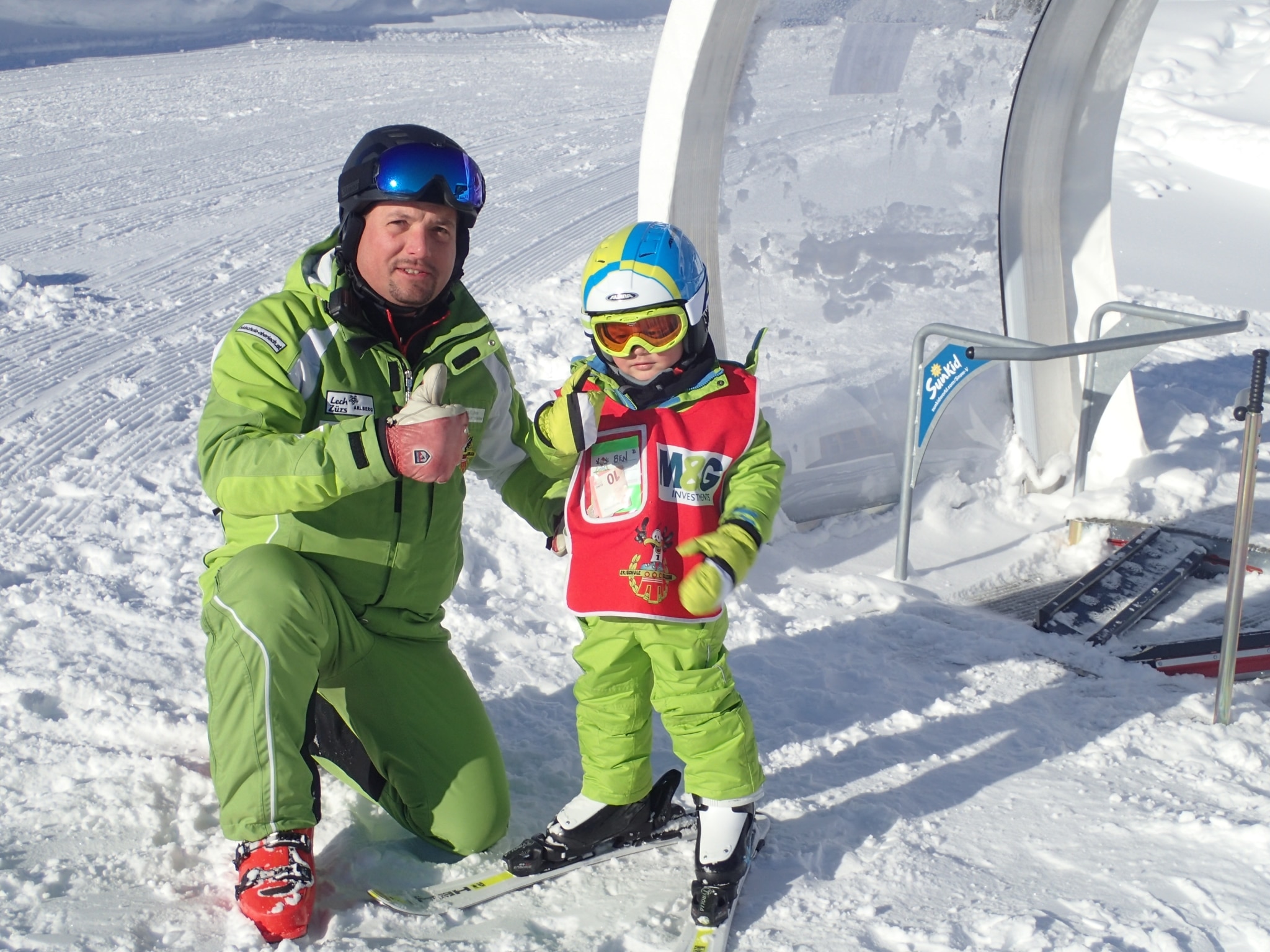 Impressions
Get an idea of what it's like.