Indulgence for
all the senses
The sun terrace is a popular daytime meeting point for our guests who come for a quick coffee, a lunchtime snack, or an hour in a deckchair, wrapped in a blanket, to enjoy the mountain air and bask in the sun. Our restaurant serves up delights from the kitchen and wine cellar on a daily basis. And on the odd day when the sun is refusing to come out, you can rely on heated seats and infrared lamps to keep you toasty.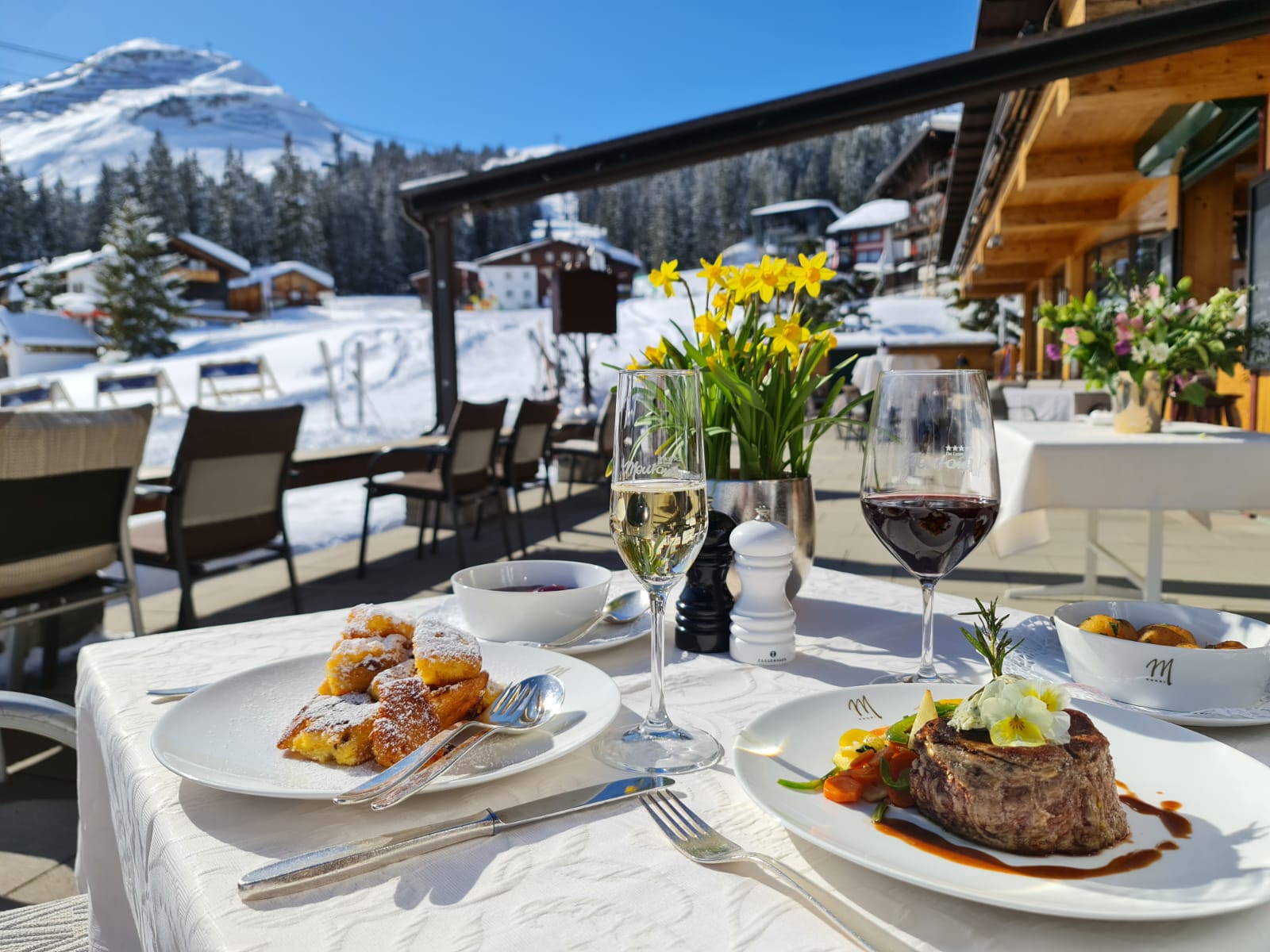 Impressions
Get an idea of what it's like.
News
from Arlberg.
Let us take you on a journey through the unique world of the Montana! We'll show you what's happening in our hotel, on the slopes, and in Oberlech, taking a look at yesterday, today, and maybe even tomorrow. Come and join us!