Suite Silver
More room for holiday magic. More comfort for unforgettable days in the winter fairy-tale setting of Oberlech. Our junior suites with a separate lounge and sleeping area are the perfect place for sinking into soft pillows at the end of a fantastic day on the slopes and are synonymous with pure holiday bliss.
from 196,–
book now
request now
beautiful like a snowflake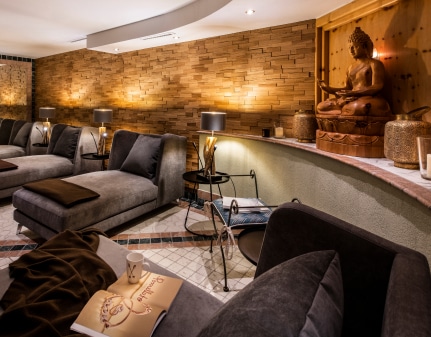 Facilities
Generously dimensioned, comfortable double bed
Separate beds are available upon request
Desk
Sofa/pull-out sofa
Bathrobe or slippers
Bathtub or shower & WC
Cosmetic mirror & hairdryer
Bodycare products
Free Wi-Fi
Safe & balcony
Flat-screen TV
Holiday and hotel information
Impressions
Get an idea of what it's like.
Winter 2022/23
till 17.12.2022

07.01.2023-04.02.2023
26.03.2023-11.04.2023

17.12.2022-23.12.2022
04.02.2023-11.02.2023
04.03.2023-25.03.2023

23.12.2022-07.01.2023
11.02.2023-04.03.2023

Adult

€ 196.00
€ 273.00
€ 323.00
€ 418.00

Child 6 - 15

€ 98.00
€ 136.50
€ 161.50
€ 209.00

Child 0 - 6

€ 58.50
€ 81.90
€ 96.90
€ 125.40
Additional information on the prices
Prices are per person and per night
Prices are per person/day with half board, local tax at € 3.20 per person/day
Garage € 26 per day
Dog € 30 per day
The prices are from prices!
Minimum occupancy in the vacation period
Suite GOLD: 2 adults and 2 children
Suite SILBER: 2 adults and 1 child
Double room: 2 adults
A smaller number of guests does not require!
News
from Arlberg.
Let us take you on a journey through the unique world of the Montana! We'll show you what's happening in our hotel, on the slopes, and in Oberlech, taking a look at yesterday, today, and maybe even tomorrow. Come and join us!